Wedding design comprises all of the visual components that bring together the personal style and branding of your wedding. We specialize in the details and style your event through elements that include lighting, florals, fabric, furniture, printed materials, space planning, CAD layouts and more. We pay attention to all of the details. The details create the atmosphere and after all, the overall atmosphere and experience are what your guests will remember forever.

You can present us with your own curated wedding design visual inspirations and show us photos of what you like and want to achieve, or you can also ask for us to help you develop your own aesthetic vision if you simply don't know where to begin. If you love collecting photos from Pinterest, Instagram and magazines, we will examine and interpret your library of images to find commonalities and interpretations that work in your own wedding setting.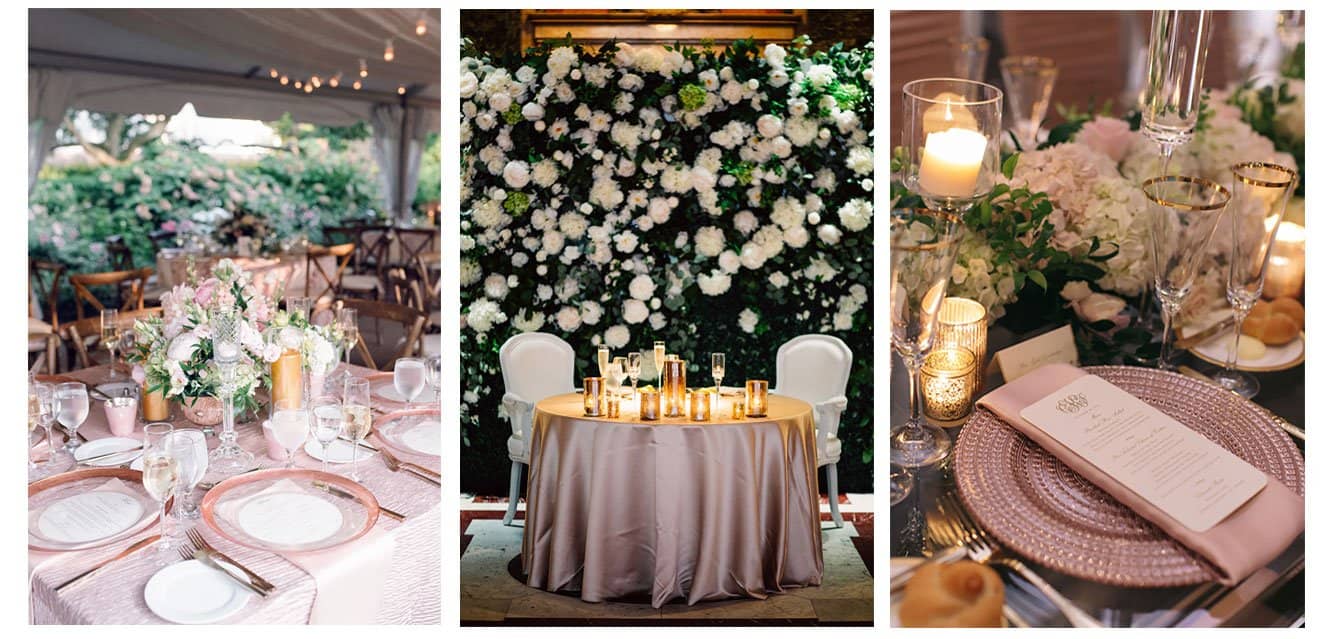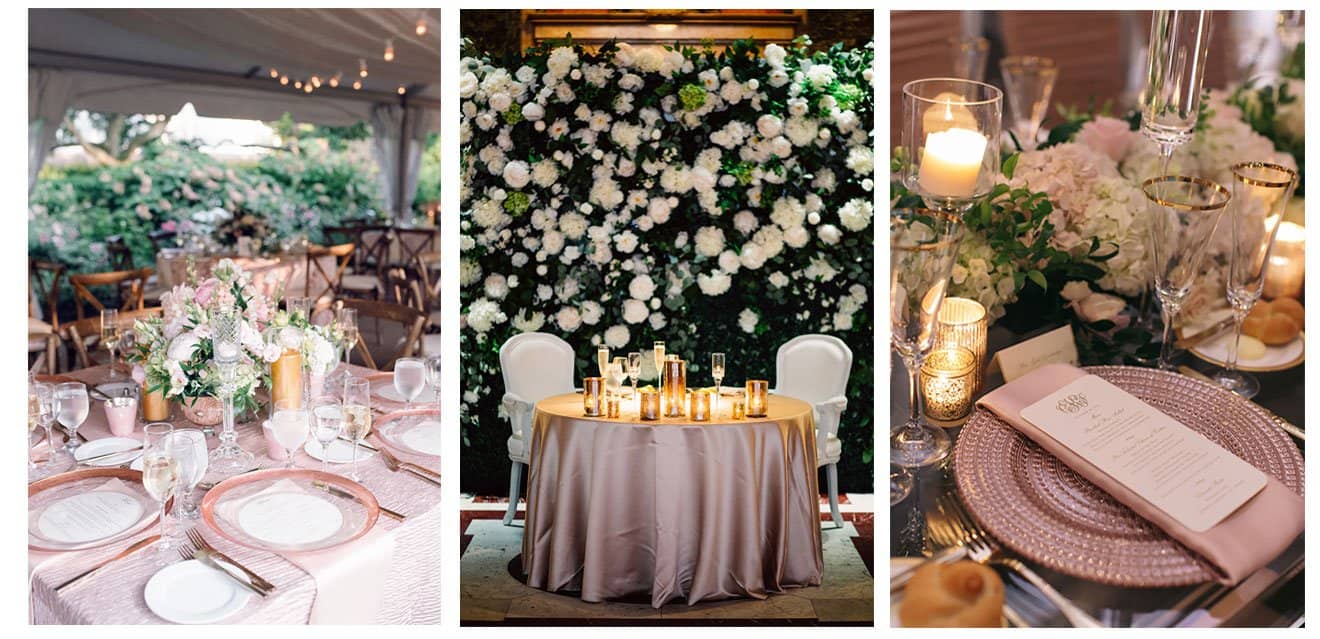 Shari will spend the time to get to know what you like and what you don't like and develop a design plan that feels exactly right for you. Her background and education in Interior Design is artfully applied to event design in everything she does. Shari evaluates the elements in your daily surroundings that define your taste and style. Looking at your most desirable home interiors, personal clothing, travel, and lifestyle which are a reflection of your own personal brand. Your brand is what makes you unique and we will create a custom designed wedding that is uniquely your own.